Uruguay – international football's great over-achievers
Uruguay, with a population of just under three and a half million, is international football's most successful country. La Celeste, as the national soccer team is known, has won twenty titles in total, the most recent being the Copa América in 2011 and finished fourth at the 2010 World Cup.
Did you know?
Uruguay hosted the first ever World Cup – and both stadiums used are still the premier venues for matches today.
Uruguay has won the World Cup twice. They won the first ever World Cup in 1930. And beat Brazil at the final in the legendary Maracanã stadium in 1950.
Uruguay has won the Copa America more than any other South American nation – 15 times –  and they are current champions. The Copa America is the longest running international continent-wide football tournament in the world. Uruguay has finished in the top four every year except one (1993).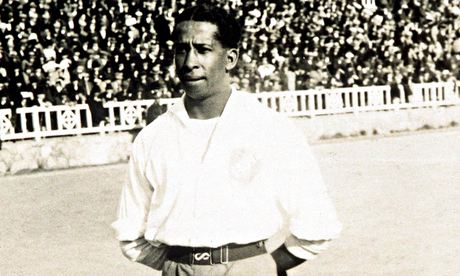 "The first Pelé" was Uruguayan.  José Leandro Andrade was a football phenomenon who has been called the first black icon in football and was possibly the first sporting sex symbol. An imposing six-footer, in the 1920s, when the Olympic Games was in effect a world championship of football, Andrade was entrancing European audiences to such an extent that hundreds of thousands came to watch him play.
Uruguay has more teams per capita registered with their national football association (the AUF) than any other nation in the world.
Uruguayan fans are crazily devoted and ready to put their pesos where their mouths are. Just one of countless examples… At the start of the 80s, Fernando Morena, crack Uruguayan striker, was playing in Spain. He had transfered there from Montevideo club Peñarol where during one memorable match he scored 8 goals. In 1981, Peñarol fans desperately wanted Morena back for the club's 90th anniversary. "Operation Morena" was launched with fans clubbing together the equivalent of a million dollars to pay for Morena's transfer back to Uruguay out of their own pockets. Morena went on to become Uruguay's top scoring player, a record he still holds today.
Find more articles about the beautiful game on Guruguay.net
Guruguay thanks Fanaticos del Futbol, Montevideo's premier football tour organisers, for the inspiration and some of the information for this article. More about them soon!